Nervous about taking a taxi in China? Don't be. It may seem overwhelming at first, especially if you don't speak Chinese, but it's easier than you think. Let's talk something you need to know about how to take a taxi in China, plus some excellent taxi alternatives!
When traveling in China, no matter where you are, taking a taxi is usually the easiest and most efficient way to from one place to another place. Sure, you could get a Chinese driver's license and try to drive by yourself, but that's so crazy!
The problem is that most travelers are either too nervous about taking a taxi in China or they don't understand the alternative options available to them. Until you get used to the system, it can feel quite worry.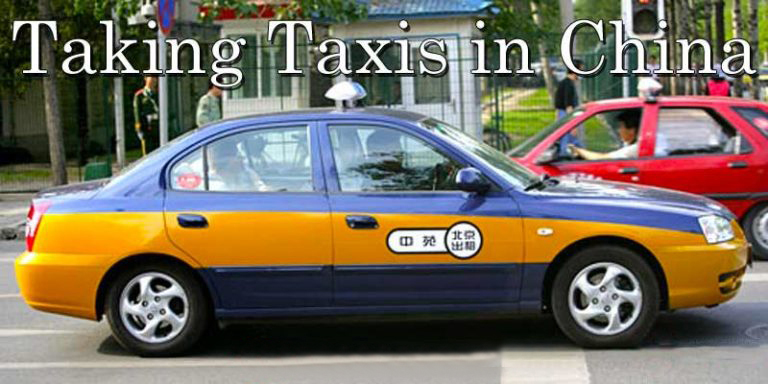 So what I'd like to do is not only explain the three most common ways to do private transportation, but also show you how to use them. Let's check as following:
Option 1: Traditional Chinese Taxis
Taxis are ubiquitous in China and are usually distinguished from other cars by their bright colors (yellow, green, red or blue) and an LED light in the front windshield, shines bright when the taxi is empty and goes dark when there is a passenger.
Each Chinese city sets the taxi's base rate, which means that some Chinese taxis start at 5RMB while those in bigger cities like Beijing or Shanghai start at 13RMB or more. Your final price is a combination of distance and time, just like taxis anywhere else in the world.
Before you wave down a Chinese taxi on the street, there are a couple things you might want to have with you:
* Bring Cash
Cash is still king with taxis in China. While most taxis now accept Chinese mobile payment options, it's not something that is available to travelers. When it comes to carrying Chinese currency, make sure you're paying with smaller amounts (50RMB and smaller), because some taxis can't exchange a 100RMB.
* Your Destination
If you're traveling to China without speaking Chinese, you need to have the name of your destination written down on a piece of paper. Most hotels can help you by writing down your destination in Chinese, you can also pick up a card in the hotel lobby that says the name and address of the hotel. When entering the taxi, just hand the card over and they'll know where to go.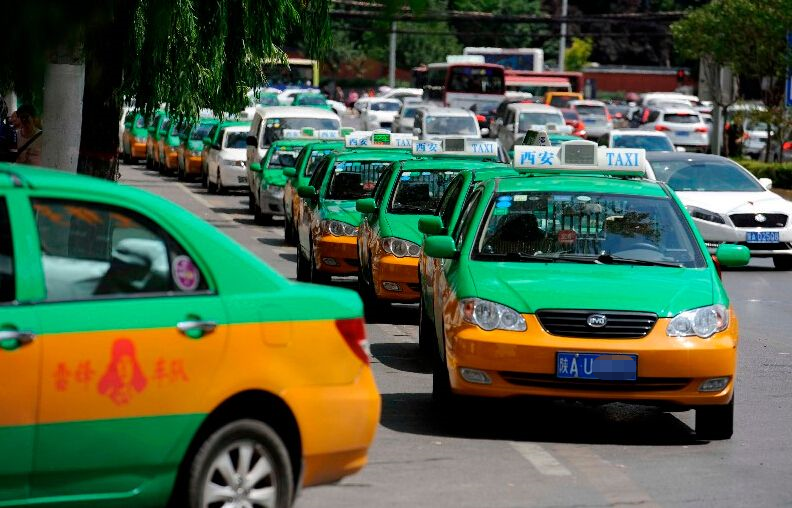 By law, Chinese taxis must use the meter, so if a taxi driver starts to negotiate a price with you, just ask them to use the meter politely, if they refuse, exit the car.
The biggest challenge is find an empty taxi in China. There are times, especially during rush hour and in bigger cities, when it's easier to win the lottery than to find an empty taxi.
When that's the case, you need to consider other private transportation options like "black" taxi or Uber.
Option 2: Chinese "Black" Taxis-- Traditional Taxi Alternative
When you've been waiting on the side of the road for a taxi and there's been nothing for 10-20 minutes, you might start to feel this sense of hopelessness. Then, suddenly, you might see some cars honking at you or blinking their headlights and slowing down.
These cars come in many shapes and colors but they are collectively referred to as "black" taxis. Actually, they're illegal but practically they're indispensable.
A "black" taxi is usually just an ordinary Chinese person who is unemployed or driving back home from work. They're hoping to offset their gas costs by finding somebody else going their direction and giving them a ride.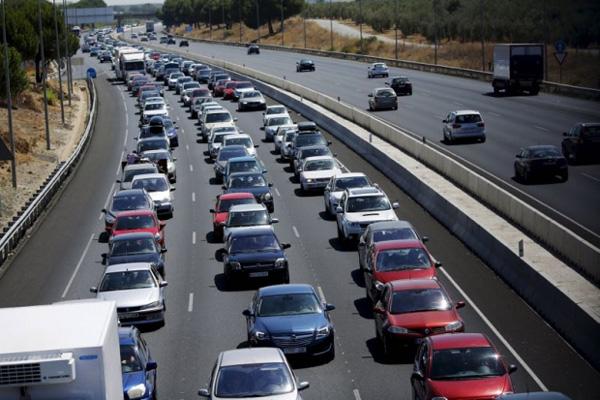 After you've waved down a "black" taxi, they'll usually drop their window to ask where you're going. This is important that tell them where you want to go and then ask how much they'll charge. You must get the price negotiated before you get in the car.
Don't be afraid to take a "black" taxi if needed. Otherwise, you might be waiting on the street for a long time!
Of course, taking a "black" taxi requires you know about some Chinese language at least. If not and you're having a hard time finding a traditional taxi in China, there's still one more option you can try, that is the Chinese version of Uber.
Option 3: Didi Chuxing--滴滴出行 ("Chinese Uber")
Now, Didi Chuxing is one of the ride hailing services in China. It's the most popular and biggest one at least.
The good news is that using Didi Chuxing is extremely fast and efficient. The even better news is that the app is available in English and travelers can use the international credit cards to issue payment for services.
Just need to download the Didi Chuxing app on your phone and set up the payment method. You can also use Didi on WeChat or Alipay, actually this is a more convenient way, because WeChat or Alipay is the necessary app in China. About paying with Chinese mobile payment tools, Vpayfast can recharge for your WeChat, Alipay wallet or other Chinese e-wallets at any time if you don't have Mainland China bank accounts.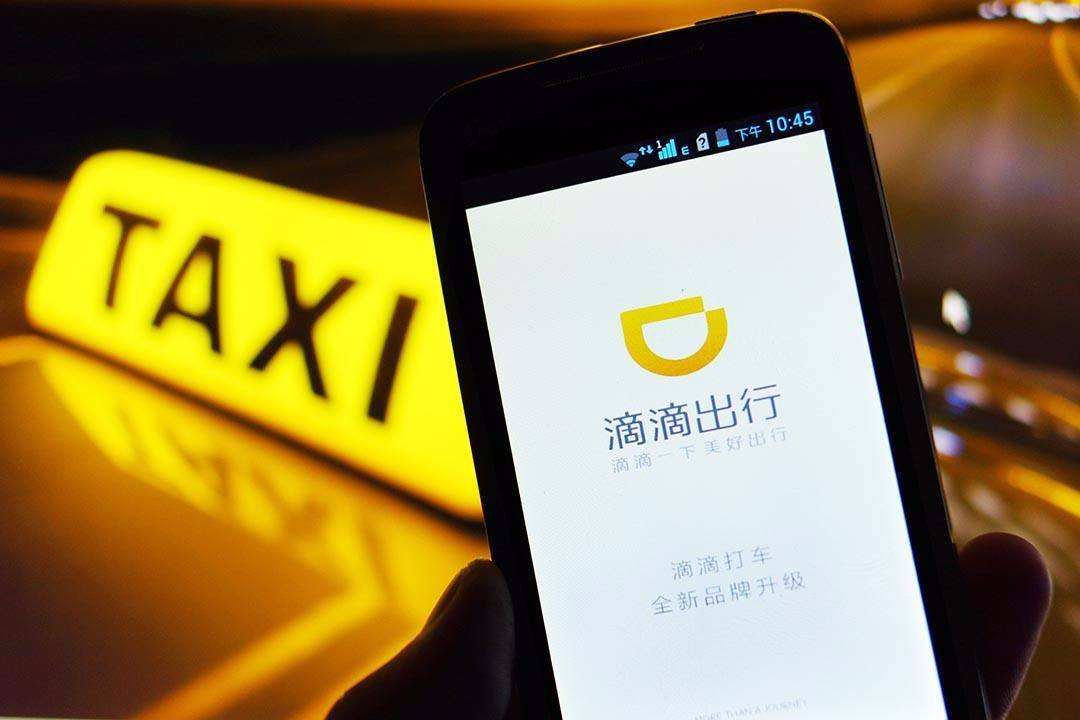 Tips:
Although the app works in English, you'll get the best results if you're able to input the Chinese characters for your destination.
The app works almost identically like Uber, you put in your destination and the driver will come to pick you up.
Usually, most drivers will call you before they pick you up. With the English version of Didi Chuxing, you can text them preset messages which are translated into English for you. Payment is applied to your payment method automatically when you exit the car, so you don't need to tell or give the driver.
By the way, you can check Didi Chuxing on WeChat or Alipay as the screenshots, just search "滴滴出行 or Didi Taxi" on the top search bar if you can't find the Didi icon on the Alipay home page.
Didi Chuxing be called "Ride Hailing" on WeChat.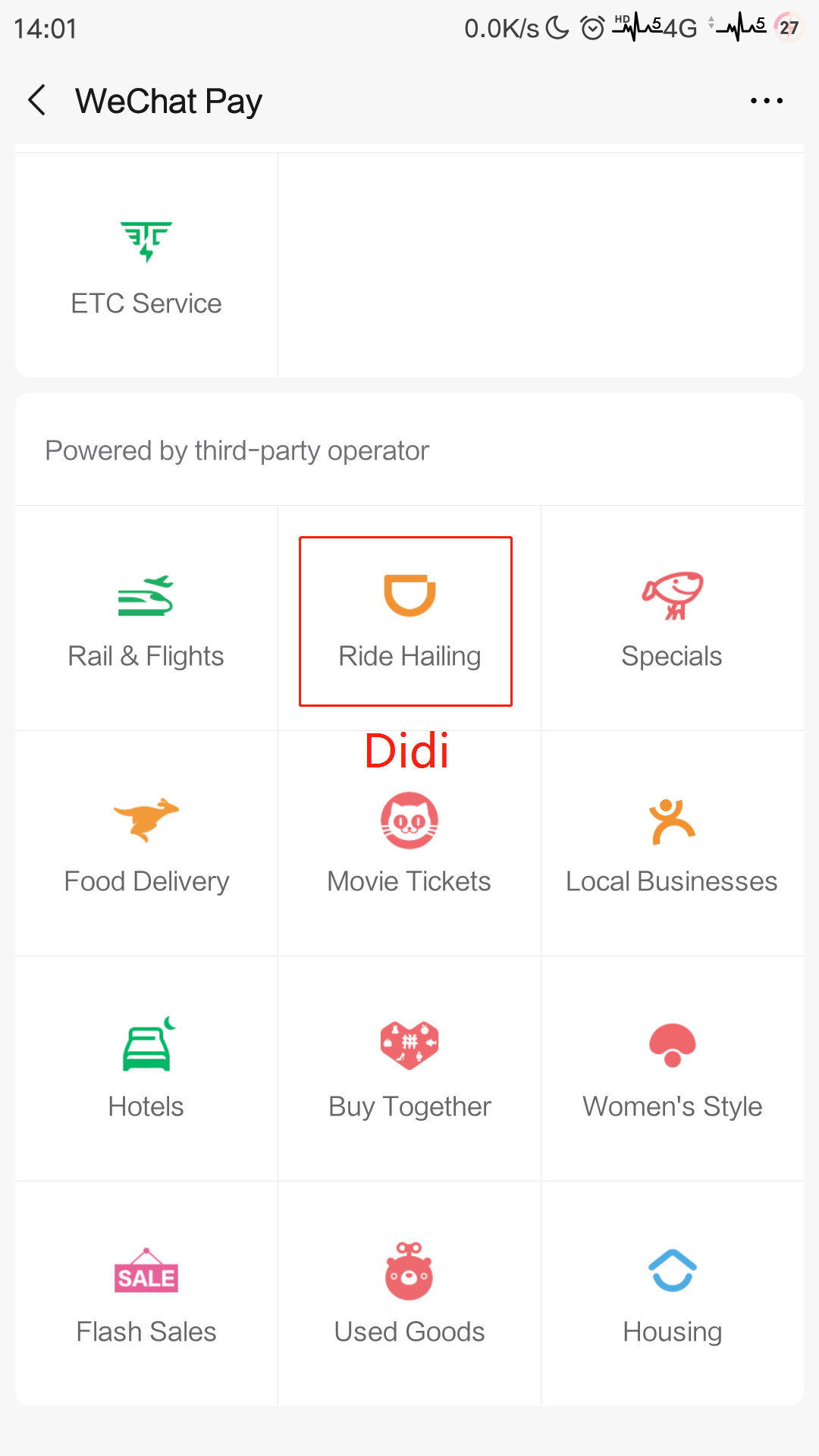 Didi Chuxing be called "Didi Taxi" on Alipay.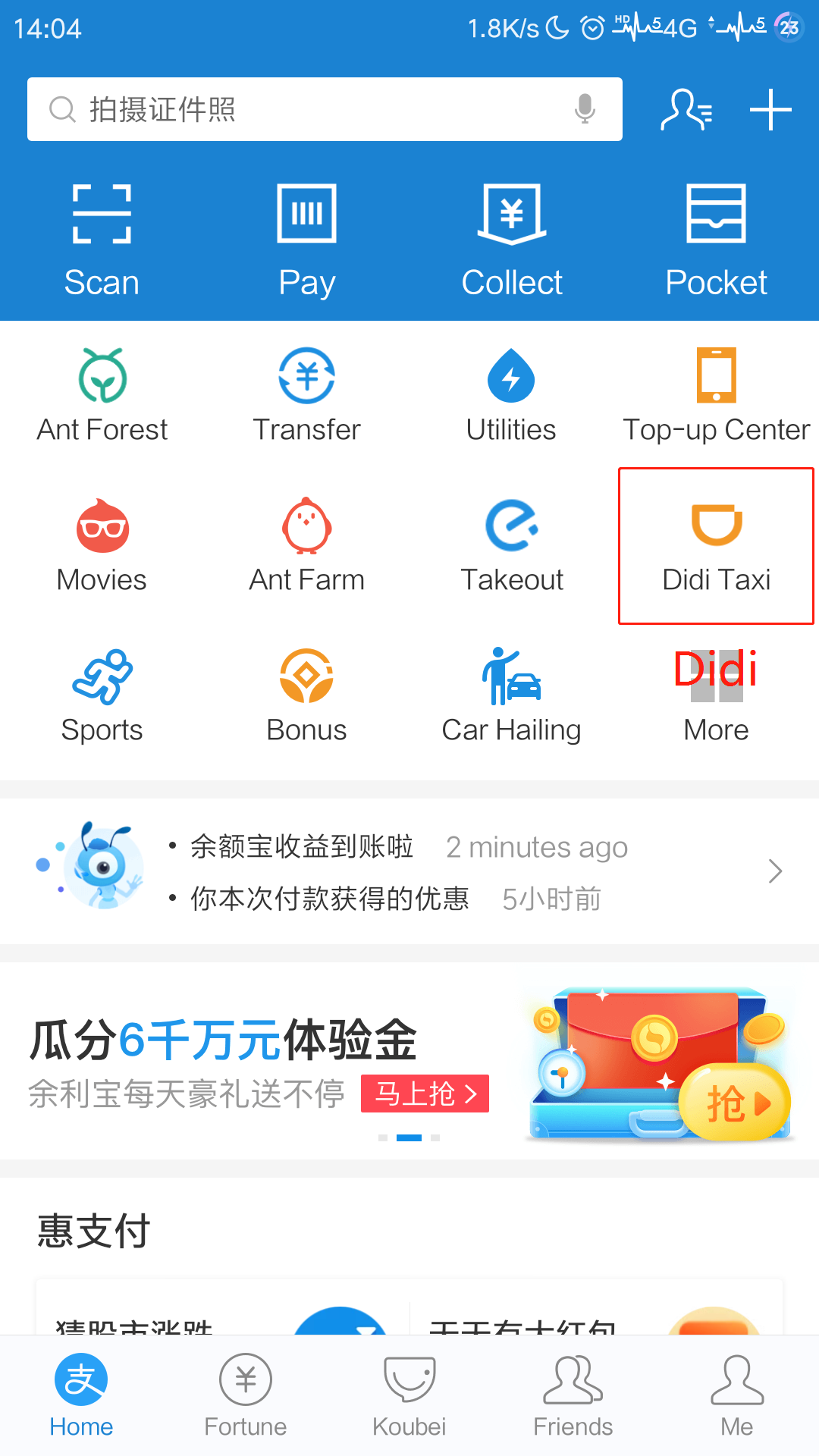 After reading this, maybe you're now much more confident to take a taxi in China. I advise you take a traditional taxi if this is your first time to China and you don't know Chinese.
But for the people who can speak Chinese and be familiar with China, using a "black" taxi can be a good alternative.
Finally, if you're good at using mobile phone apps and your phone is connected to a Chinese network, you can use Didi Chuxing app, WeChat or Alipay to order a private car to get you where you need to go, there is no Chinese required!
Taking one of the above taxis and making your China travel more easier.